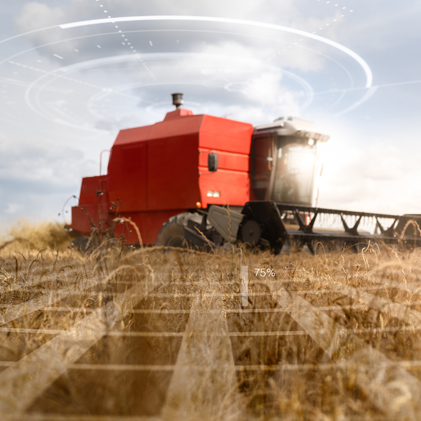 We know agriculture RF design.
As agriculture becomes more high tech and sophisticated, the technologies employing RF/Wireless technology are expanding rapidly. NextGen RF is providing valuable technology solutions to help clients in their effort to increase yields, profits and improve safety. Our experience includes developing radios, antennas and systems for farming and ranching applications such as controlling agricultural pivot line systems, sensor systems for gathering data metrics to guide farmers decisions for crop irrigation, when and how much fertilizer or pesticides to apply, RFID based ear tag monitoring systems for livestock health, feeding and medications tracking and radio designs in support of RF ablation treatment for poultry. Whether the technology is Wi-Fi, BLE, LoRa, Cellular, GPS or something else, you can rely on NextGen RF to help you with your design challenge.
RFID Based Livestock Monitoring Systems
RF Electronics in UAVs for Crop Status Monitoring
Smart RF Controller for Crop Irrigation

RF/Wireless
Low noise receivers to high power transmitters. Pre-certified modules or chip down solutions.

Custom antenna simulation and design. Three-axis antenna pattern measurements, tuning and
optimization.

Power supplies, DAC/ADC, USB, Ethernet, UART, SPI, CPRI, high speed memory, voltage
and waveform generation.

Test Fixtures & ATS
EOL and Functional Test Fixtures, fixtures for RF/Wireless, single or multi-up. Automated
Test Systems. Certified LabVIEW programmers.

PCB Design
RF, High Power, and high speed digital expertise. Single sided, double sided, multi-layer.
Altium, Mentor Graphics, OrCAD.