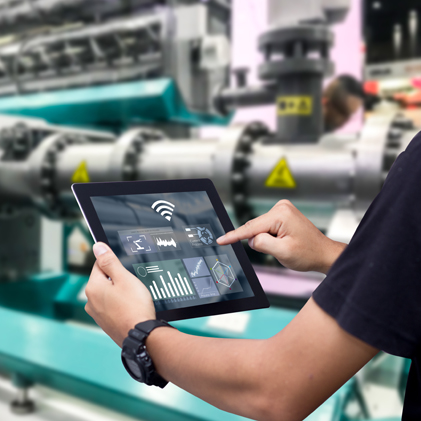 Internet of Things (IoT) – wireless technology enabling the connection of all variety of sensors, connected through the backbone of the internet, able to communicate interrelated data to create powerful new applications. That's what IoT is.
NextGen RF's breadth of experience in wireless allows us to recommend specific solutions to knit together and connect the devices of IoT enabling your next generation of products providing compelling solutions that can lessen installation costs or provide capability that only a wireless link can deliver.
BLE/WiFi Enabled USB Radio for Automotive Inspection Equipment
LoRa Based MESH Radio for Asset Tracking
Embedded WiFi Radio forNetworked Smoke Alarm System

RF/Wireless
Low noise receivers to high power transmitters. Pre-certified modules or chip down solutions.

Custom antenna simulation and design. Three-axis antenna pattern measurements, tuning and
optimization.

Power supplies, DAC/ADC, USB, Ethernet, UART, SPI, CPRI, high speed memory, voltage
and waveform generation.

Test Fixtures & ATS
EOL and Functional Test Fixtures, fixtures for RF/Wireless, single or multi-up. Automated
Test Systems. Certified LabVIEW programmers.

PCB Design
RF, High Power, and high speed digital expertise. Single sided, double sided, multi-layer.
Altium, Mentor Graphics, OrCAD.