BYTEPIPE X9002 System on a Module (SOM)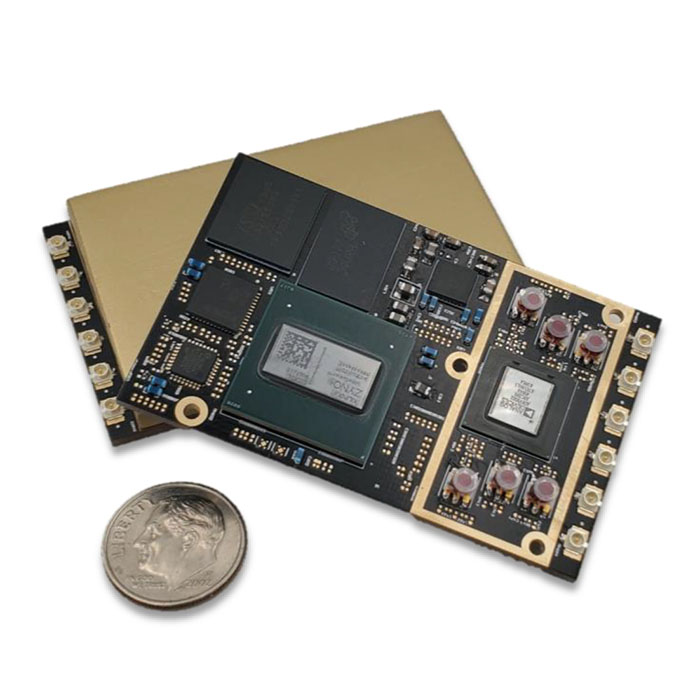 The BytePipe_x9002 SOM is a Software Defined Radio (SDR) System on Module (SOM) based on Analog Devices Inc.'s ADRV9002 Agile Transceiver™ with the Xilinx ZYNC®- UltraScale+ SoC. The SOM can be used as an evaluation tool, prototyping platform, or integrated into a full-scale product.
A 2×2 MIMO transceiver with integrated DPD engine operates from 30MHz to 6000MHz and supports both narrowband and wideband channel bandwidths from 12.5KHz to 40MHz. The narrow band support makes it suitable for applications including, Land Mobile Radio, APCO P25-PII while supporting higher bandwidth applications like satellite communications, IoT, cellular, LTE, or Wi-Fi.
NextGen RF—through our design services lab—can also support customized versions optimized for application specific requirements.
About BytePipe x9002 System on Module (SOM)
Features
Two independently controlled Tx and
Operates from 30MHz to 6,000MHz
12.5KHz to 40MHz radio signal bandwidth
150 dBc/Hz dynamic range
FDD and TDD capable—supports wideband up to 40MHz channel bandwidth
Each transceiver subsystem includes DC offset correction, quadrature error correction and programmable 128 taps Rx/Tx programmable FIR filters
Board support package (BSP) for Linux, RTOS and Bare Metal OS

Support for third party tools including MATLAB, Simulink, Gnu Radio

Integrated digital pre-distortion (NB/WB)
Fast frequency hopping
Applications
Mission critical RF communications
Rapid prototyping platform
Industrial IOT
Product integration
ADRV9002 evaluation tool
Land mobile radio – APCO P25-PII
Video streaming
MIMO
Drone communications
Technical Specifications
Hardware Block Diagram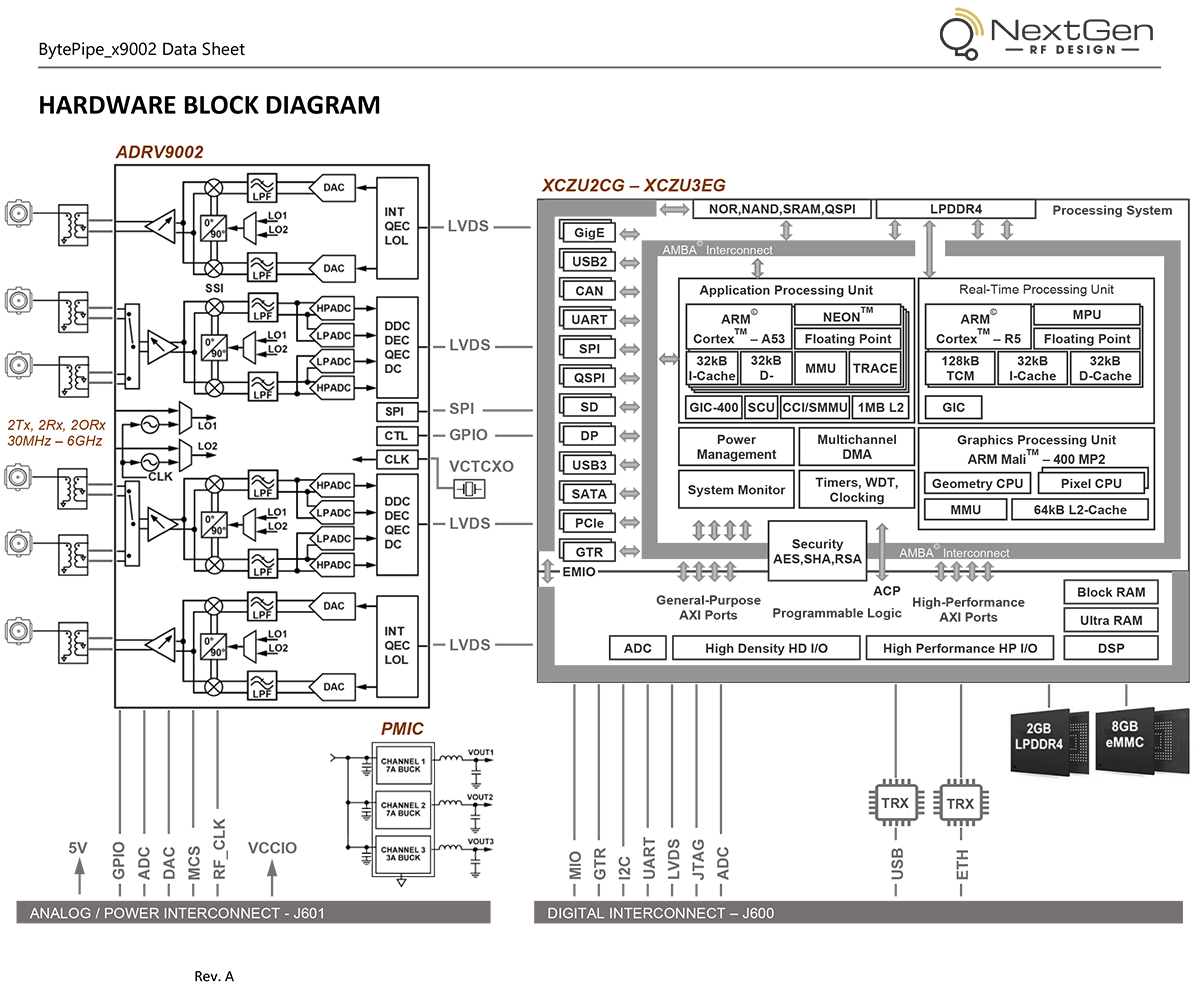 Mechanical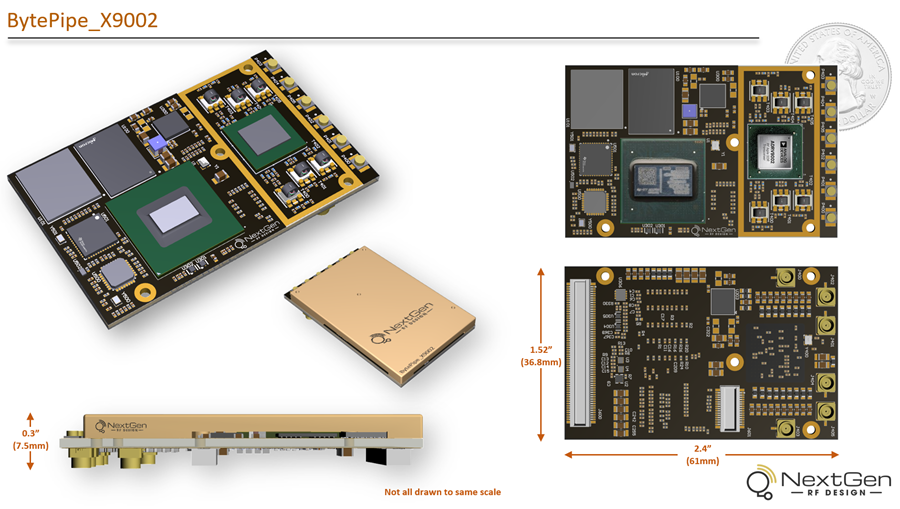 Downloads
Firmware
Reference Material
Design Files
Request BytePipe x9002 System on Module Data Sheet